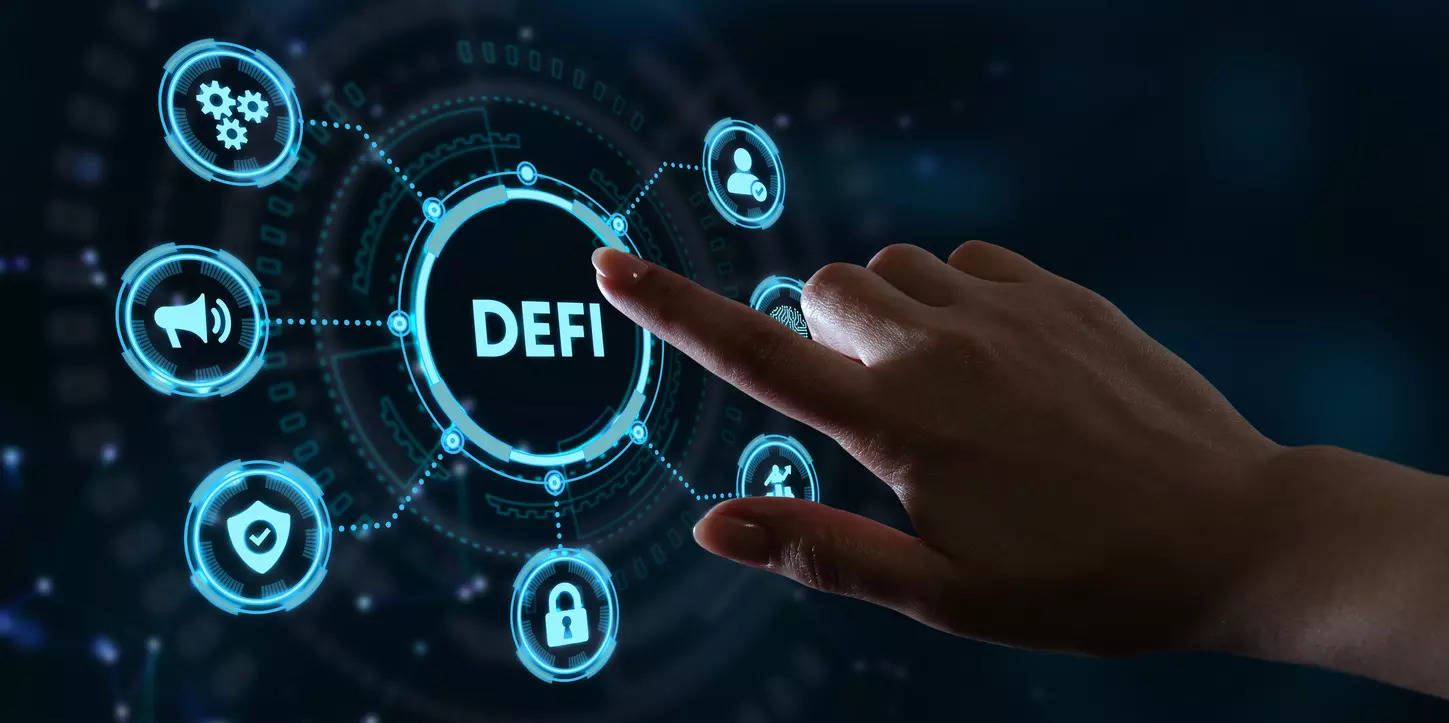 Decentralized finance (defi) has the potential to be "many times more scalable than the traditional financial industry," claims Hashkey Capital's end-of-year report. In addition to their potential for scaling, defi protocols are robust and are likely to survive black swan events like the Terra Luna/UST collapse, according to the report.
Hashkey Capital, an end-to-end financial services provider for digital assets, acknowledged that unfavorable market conditions that largely prevailed in 2022 had contributed to the decline in the value of total assets under management in the report titled Defi Ecosystem Landscape Report.
The general market conditions also contributed to the decline in TVL, or Total Value Locked, a proxy for all assets managed by Defi. The value of the collaterals offered in Defi lending is also lower due to lower crypto prices (caused by generally unfavorable macro), which lessens the incentive to obtain a loan against those collaterals. According to the study, the volume of trading on DEXs [decentralized exchanges] and in cryptocurrencies has decreased.
The report's data indicates that the TVL, which peaked at $180 billion in December 2021, fell from just under $150 billion around May 2022 to just over $50 billion in late October. Despite this TVL decline, the report claims that some Defi market segments continue to "show a very optimistic trend."
Defi Growth Slowdown
According to the report, there has been a slowdown in the growth rate of adoption in 2022 (31%) as compared to 2021 (545%). The report made the following observations regarding this result as well as the increase in wallets to over 5 million:
2022 can be seen as a year of consolidation where most projects are busy building and improving their products rather than spending their resources on marketing activities. 2022 is also the year when the UI and user experience of Defi protocols improved significantly, to a level that we can finally say that it's easier to use some Defi protocols than using a home banking app.
The report claims that venture capital (VC) companies contributed a significant amount of funding to Defi protocols, investing "$14 billion into 725 crypto projects (many of those are Defi)" in the first half of 2022.
According to the report, the derivatives and options market, where important platforms like GMX saw a "substantial growth in the number of users and TVL," is the likely cause of the next defi summer. TVL increased from $108 million at the beginning of 2022 to $480 million by the end of October, according to GMX. Another platform, Dydx, "earned over $50 million in revenue and continues to have over 1000 weekly active users," despite having seen the price of its token drop by 90% in a year.