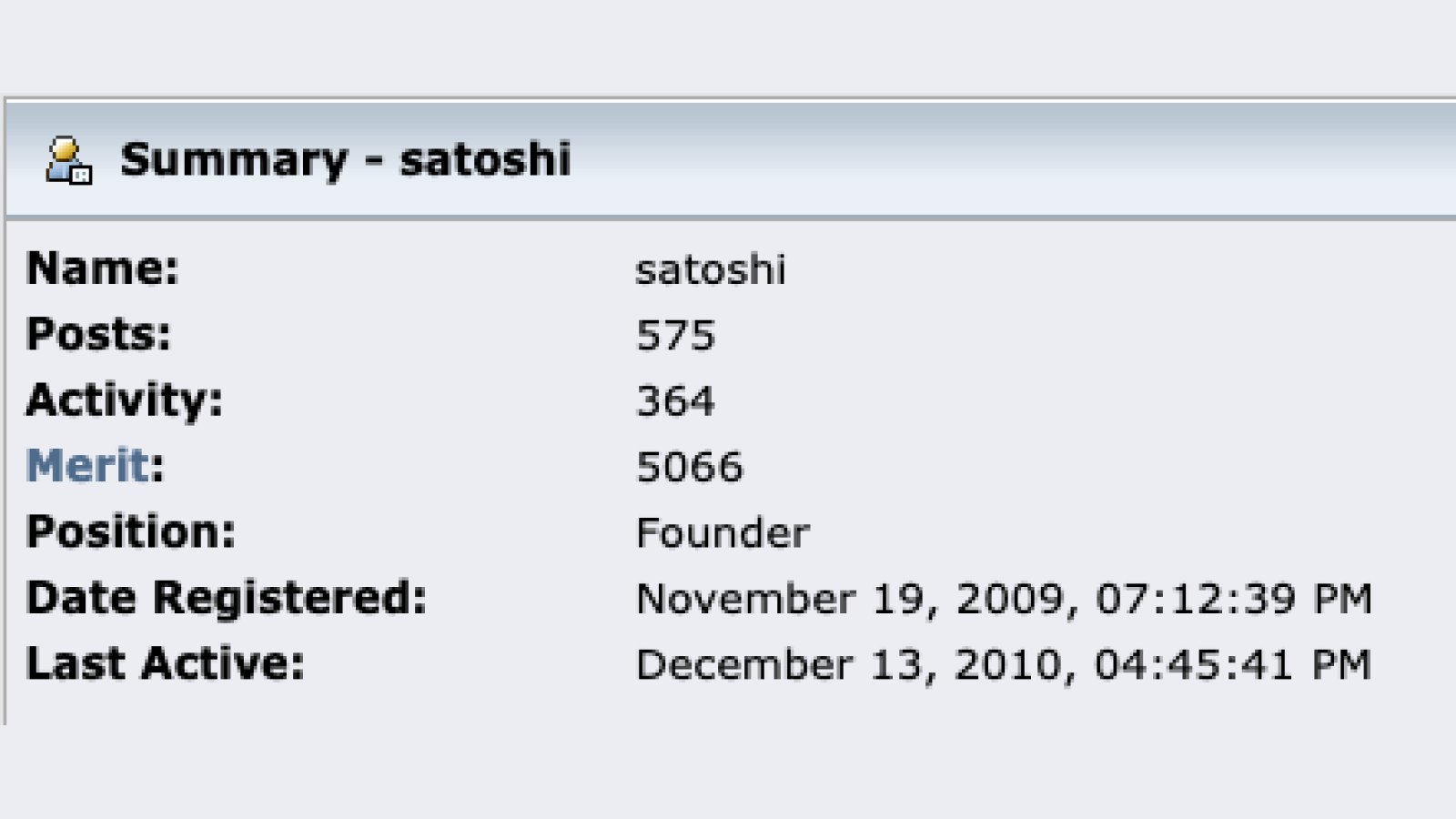 On this day 12 years ago, Satoshi Nakamoto last posted on the renowned and seasoned bitcointalk forum.
Nakamoto was not interested in being a "shady, enigmatic figure." The creator of the biggest crypto asset in the world preferred to emphasize the open-source project and give more recognition to the developer contributors.
Still a mystery…
The identity of Satoshi Nakamoto has remained a mystery for more than ten years. Between 2008 and 2010, the Bitcoin creator made a significant contribution. Nakamoto updated the thread on bitcointalk.org titled "Added some DoS limits, removed safe mode" as a parting shot to the community. They emphasized that "there's more work to do" in the previous message.
Nakamoto was very active on the forum prior to the event. At that time, the network was "not at all resistant to DoS attack," and Bitcoin was trading for $0.20. A few days earlier, Nakamoto had also voiced his displeasure with Wikileaks' use of bitcoin donations at a time when the network was still very small. The action was taken in response to the US financial blockade Wikileaks experienced when payment processors like Paypal, Mastercard, and Visa stopped working with the nonprofit whistleblowers.
Bank bailouts and a cycle of austerity were brought on by the financial collapse of 2008. The public's confidence in governments and institutions was subsequently reduced as a result, and Bitcoin emerged as a solution to this global crisis of legitimacy.
What's Different Now?
During Bitcoin's existence, a lot has changed. Satoshi Nakamoto predicted from the beginning that layers built on top of the Bitcoin blockchain would allow it to expand its narrative beyond "sound money." Programmability is cited as one of several factors that could potentially transform Bitcoin into the best framework for developing Web3 capabilities.
The ambitious Taproot upgrade implemented last November essentially paved the way for the Bitcoin network to accelerate decentralized financial services.
The year 2022 has been characterized by numerous bankruptcies, the unfortunate collapse of the multibillion-dollar Terra ecosystem, and the catastrophic bankruptcy of FTX. However, Bitcoin has remained resilient. Furthermore, the adoption of Bitcoin and other cryptocurrencies has increased by more than 800% in the last year.
Not to mention, Bitcoin has been accepted as a legal tender in El Salvador and the Central African Republic (CAR). Many other countries are expected to follow suit, according to speculation.